News & Events
The Office of the Vice Chancellor KyU wishes to announce that Kirinyaga University has formally signed a Memorandum of Understanding (MoU) with the University of Newcastle Australia.
The MoU dated November 1, 2018 will open opportunities for faculty and students of the two institutions to participate in joint programs for study and research, conferences, seminars and workshops. The two institutions will also engage in staff and students' exchange besides capacity building for Kirinyaga University's faculty and professional staff in priority training areas.
The University of Newcastle ranked among the top 1% Universities globally has strong background in Engineering Sciences and Architecture, Education, Business and Law, Health Sciences including Medicine, Nursing, Behavioral Sciences in relation to Medicine, Pure and Applied Sciences as well as other humanities.
KyU is proud to be part of this memorandum and hopes to reap maximum benefits therefrom.
The Office of Vice Chancellor Kirinyaga University is proud to announce that Prof. Charles Omwandho, the DVC, ASA Kirinyaga University has been awarded a certificate of excellence by his Alma Mater, University of Newcastle Australia.
Prof. Omwandho competitively made it to the award list of only three finalists globally for Alumni medal for Professional Excellence which recognises outstanding Alumni with outstanding record of professional excellence in leadership, knowledge and professional practice and which is the highest honour the University of Newcastle bestows upon their exceptional Alumni.
The Office of Vice Chancellor and the entire Kirinyaga University fraternity congratulate our DVC, ASA for the outstanding performance.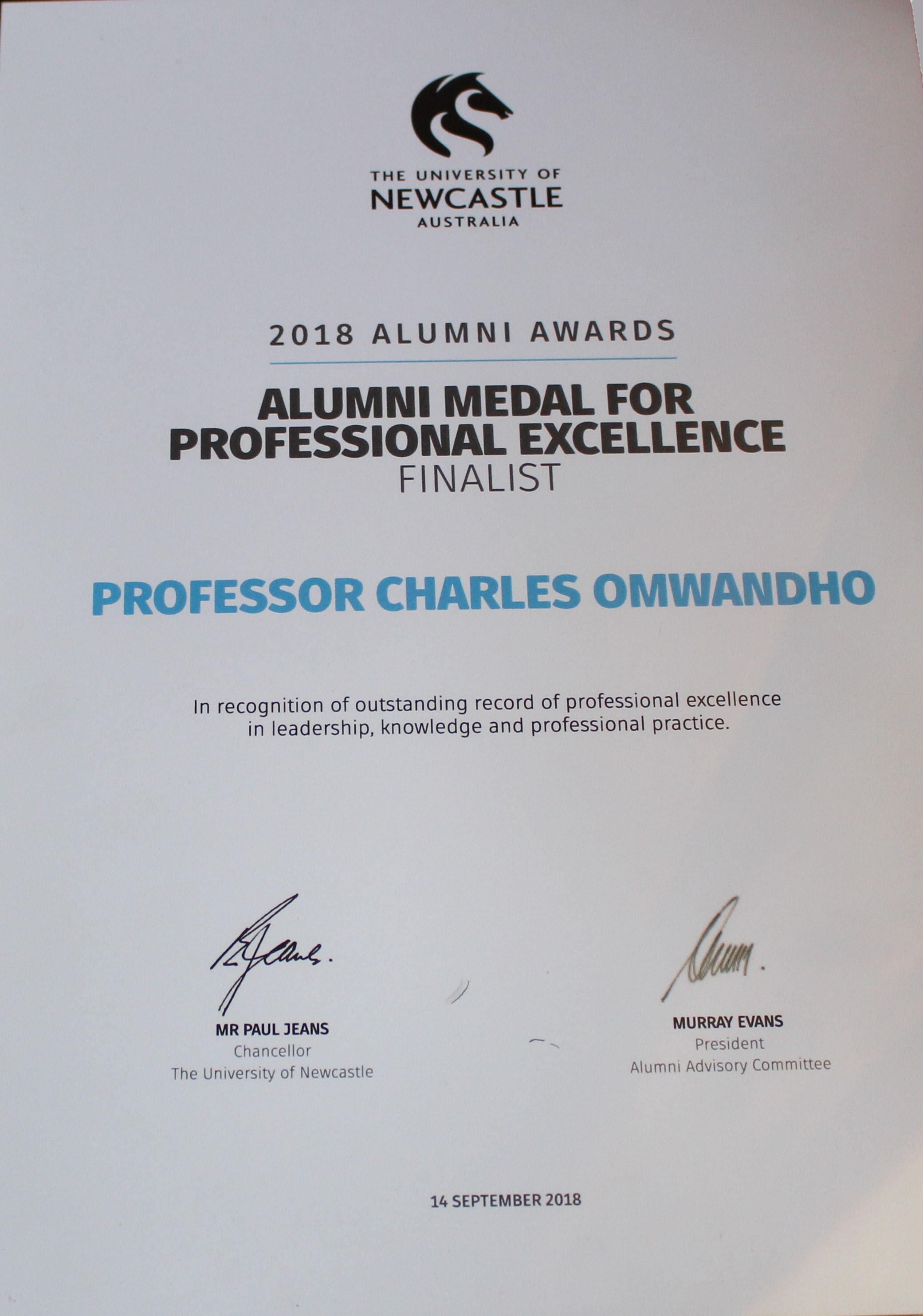 Kirinyaga University invites applications from suitably qualified and experienced persons with excellent academic credentials to fill the internship opportunities as advertised. Click on the link below to download the advert.